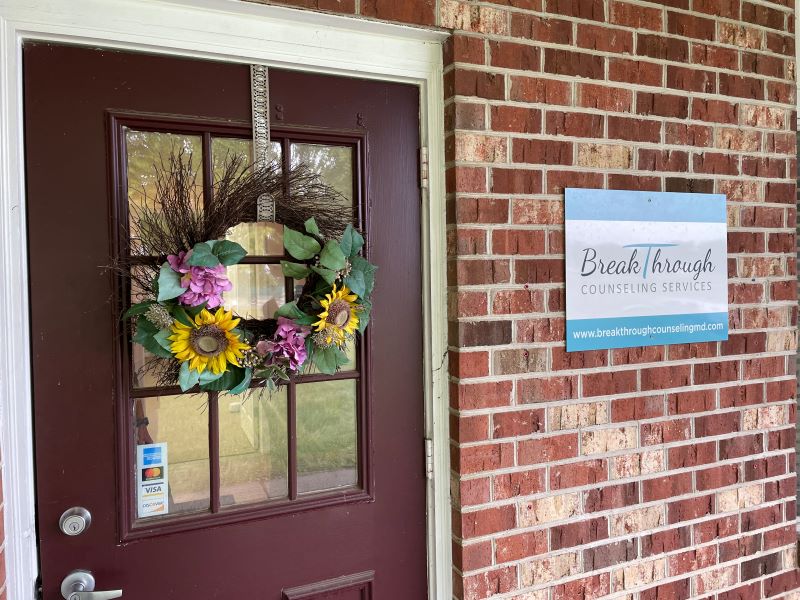 BreakThrough Counseling Services is a unique private practice physically located near Frederick, MD. At BreakThrough, our focus is on you and your journey to healing. With Telehealth options available and providers licensed in multiple states, this means that no matter where you are, we are here to help you breakthrough to a new you! 
Browse some of the services and specializations BreakThrough Counseling has to offer. We have many other areas of expertise in addition to these to aid in your mental wellbeing, so please reach out to our wonderful staff to see how we can best serve you. 
BreakThrough Counseling is a group of experts who are licensed in their professional field to help you overcome issues and to lead a healthier, happier, stress-free life.
Each professional is educated in their field and have come together to work as a team to wrap around clients in the field of counseling and psychiatry. They offer face to face as well as online resources so that you do not have to go without getting treatment because of a busy schedule.
Our team believes in quality care and we are certain we have the right professional that can connect with you to walk you through any struggle.
I am so grateful for my therapist and would recommend Breakthrough Counseling to anyone who has difficulty opening up, understands they need help and wants to see results and feel better!
You won't be disappointed! Very welcoming staff. Highly recommend!
Breakthrough Counseling has been a lifesaver! I am so thankful I found this place and have had an amazing relationship with my therapist both in the office and through Telehealth sessions. Thank you Melissa!
This place is great! With COVID I was not comfortable coming in person, so the online counseling was perfect for me. My counselor was wonderful and helped me through the past several years. Would recommend to anyone facing a tough time.
Jason has been a huge help to me. Very intelligent, empathetic, and relatable. I highly recommend him as a therapist!
My time with Tamielle has been helpful. She helps you achieve your goals through application. She has a nurturing spirit. If you are looking for someone to help hold you accountable, she is a great resource.
The counselor at Breakthrough has always been available for me and flexible with my schedule. They have helped with my anxiety and recent separation.
Gwen is professional, relatable and understanding. She is non-judgmental and I find her knowledge and advice to be extremely helpful. I feel comfortable telling her anything, which is vital to the therapy process. Thank you so much Gwen and Breakthrough!
I just recently started with Breakthrough and so far I found the staff to be very helpful during an otherwise stressful time in my life. The fact that they offer telehealth year round means I will still have some flexibility with scheduling even once I return to normal work hours.